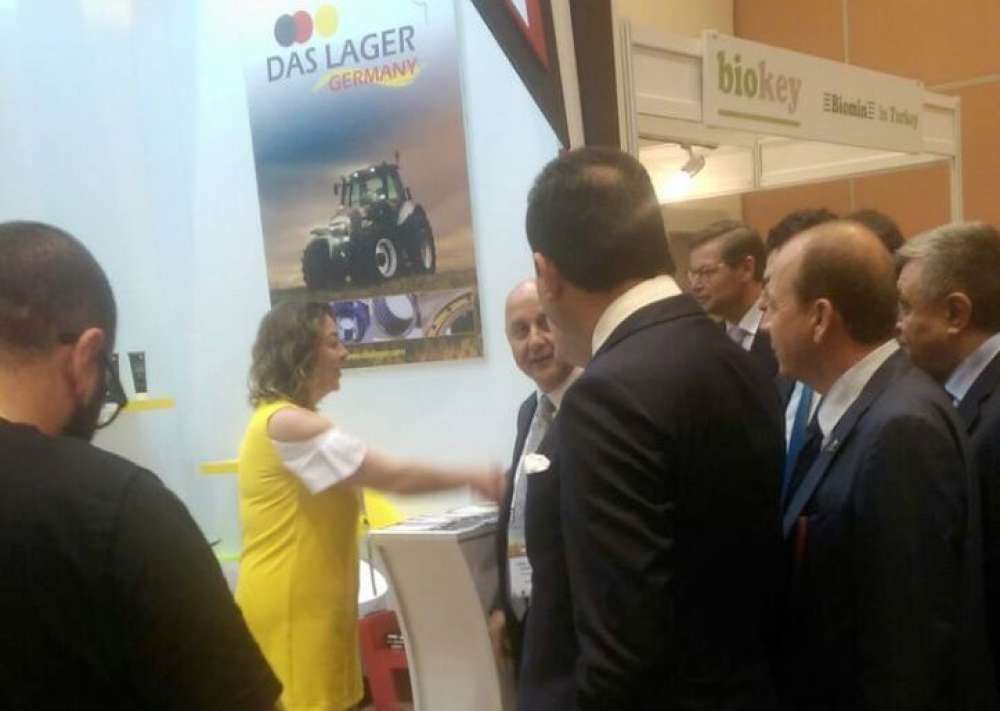 The 5th World Feed & Food Congress took place between April 18-20 in Antalya organized by The International Feed Industry Federation (IFIF), with The European Feed Manufacturers' Federation (FEFAC) as the co-organizer, FAO's technical support and hosted by The Association of Turkey Feed Industry.
At the congress where approximately 1,000 participants from 45 different countries with representatives consisting of feed and food related public sectors, private sectors and universities attented, DAS LAGER GERMANY's booth has attracted great interest.
Turkey-One president Mr. Ülkü KARAKUŞ and the commitee accompanying him; Agriculture and Livestock Deputy Minister Mr. Mehmet DANİŞ, IFIF president Mr. Joel Newman, President of FEFAC Mr. Ruud Tijssens, FAO representative Mrs. Yuriko Shoji, has visited DAS LAGER's booth to received information about the operations of our brand and expressed their appriciation of our active work at the exhibition ground.